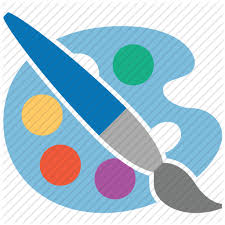 Are you looking for a web design company? Or maybe you want to design your own website? Website design is a large category and very important for websites. With so much information that is needed regarding web design, I decided to supply several pages for your use. You will have access to many web design tips for office live websites as well as basic design tips for any website. I also list many different web design companies. You are the one to decide which is best for you and your website.

Microsoft Office Live web design tips.- Do you own or plan to own a Microsoft Office Live website? If so there is a large selection of website design options. You can choose a design theme via officelive templates or you can customize your website by activating advanced design features. You can add css coding to your website, add a custom header, footer and or company logo. There is an unlimited amount of web design options via officelive websites. Many officelive websites are designed so well, I can't even recognize the fact that they are powered by Microsoft Office Live.  (You can remove the powered logo from your website)

Basic web design tips for all websites.- This section is designed for all beginner website owners. These tips will give great information on website colors, texts, images, banners, text links, hyperlinks, and much more. For an example: What colors should I use on my business website? Many people like to customize their websites with their favorite colors. This may or may not be best for your website. How many images and banners do I put on my website?

Website Design Companies- Are you wondering if you should hire a web design company? Web design companies are not all cheap. You can however find some reasonably priced web designers to help with your website. There is also many helpful resources depending on where your website is hosted. You can hire an individual designer that has experience in building and designing websites. Or if you have a set budget for your website design, you can hire a professional webmaster. This depends on how much money you are willing to invest in your website. Many people like myself, like the Free web design option. The free design option is where you commit your time into designing your site your self. Do you want a website like this one?