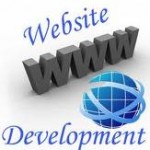 This page is going to give you information on how to make a popular website. If you want a popular website, you must follow all the steps on how to make your site popular. ( If following these steps is too time consuming for you, have us make your popular website for you… See Get popular website.)
Steps to take to make your website popular!
1. First you need to plan out your website. Try to determine a good niche or topic for your website.
2. Choose a hosting company and pick a domain name for your website.
3. Choose how you will upload your website or create your website.
Are you going to install WordPress, Joomla, Drupal or use the hosting company website editor or site builder? If you are a beginner website builder, I recommend you using the hosting company site builder. If you can't find the site builder, ask your hosting company if they supply one.
If you have knowledge of Website Development, I recommend you making your website using a CMS or content management software or system such as WordPress or Joomla.
4. Create or start making your website. You will need at least five pages. Usually these pages are the Home, About us, Contact us, Sitemap and Services Pages.
5. Write a lot of content in your pages. Use keywords and optimize your website. This is usually where people have problems with their websites. You must know Search Engine Optimization (SEO). If you have problems with SEO, you can write out your website pages and learn Search Engine Optimization later. If you don't know anything about SEO….. Learn all about SEO! Using Google Keyword Tool can help you research good keywords to use in your website.
6. Design your website correctly. If you want your website to become popular, you must design your website properly. Different websites call for different designs. One key thing to keep in mind is Navigation. Make sure your navigation or menu bars are visible and your readers can easily navigate your website.
Learn about Web Design Colors and what design & colors your website should have. Calm colors for Business websites, bright colors, for fun websites. 

Make sure your Website Design Relates to the topic of your website.

Don't overcrowd your website. NO popups (those are just annoying)
7. Monetize your website! Okay so many people want to make money from their websites, monetizing your website will allow you to make money from your site.
8. Update your website regularly. Many people don't give their site a chance to become popular because they stop maintaining their websites. You must update and make repairs to your website. You need to do this as frequently as possible. Sometimes functions on websites stop working or there may be repairs, errors and updates that need attention.
9. Add the Extras. Now that you have your website made, you can add the extras that you want. Slideshows, guest books, calendars, blogs, forums, Videos ect.
Customize your Website Header & Footer (Add Copyright Symbol & Date to your Website in Footer)

Make a Privacy Policy Page to let your visitors know of any third party advertisements.

Add any resource links or banners.

Generate and activate your Website Favicon.

Make a RSS Feed For your website.

Create a Terms and Conditions page or disclaimer for your website.
10. Make your website social friendly.  Add Facebook, Twitter and Social Sharing buttons on your website. Thousands of people are sharing links all over the Internet, make your website social friendly so your readers can share your website pages and help it become popular.
Is this too much to tackle on your own? Get Popular Website Made For You