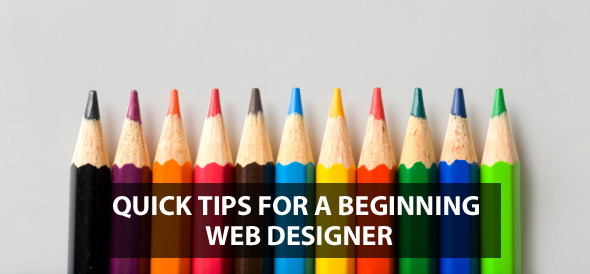 Beginner Website Tips that will help you build your website!
This page is created for all beginner website owners who need some beginner website tips. You found out that you can build a website, and now you want to get started but don't know the basics? Many people are nervous, or confused when they first start out building websites. This page will educate you on the basic commands needed when building a website for the first time. There is a lot of trial and error when it comes to learning website creation and design. So don't get discouraged when building your website. You will learn website tricks as you create your website.
Learn 10 Beginner Website Tips to Website Success Here!
Learn SEO, SEM and SMM! 
SEM-Search Engine Marketing
SMM-Social Media Marketing
Beginner Website Tips for Microsoft Office Live Small Business users!
If you are using office live or Office 365 to build your website, then the below keyboard and mouse tricks will come in handy. When you are faced with a problem, don't automatically assume that it can't be done. Also, keep your mind open and use your common sense when it comes to small things that you need to do on your website. If you mess something up, then there is a fix.
Make a website plan– Don't just start typing and jumping around from one page to the next. Write your pages out on paper so you know what you will type in your website. Think of what your website navigation is going to be, (how are your visitors going to get around your website?) Give your self a schedule and stick to it! Don't try to type all the pages in one night. A good website takes time to complete.
If you don't know how to fix something, don't keep deleting pages to your website. This will really drag the website building process out. A website takes a long time to build, but not this long. Don't keep making the same mistake, you will cause more website work for yourself. Join a help forum to get answers to your website problems.
Use Internet Explorer while trying to work on your Office 365 website! Many people try to work on their websites through Mozilla Firefox, Google Chrome or other browsers and then freak out because their website will not load. This is because Microsoft is more compatible with Internet Explorer.
Your office live website is published the moment you save your page and log out of your website. Many people think that they need to do something else to get it up onto the internet. Not very many people will see your website right away, it takes time for your website to be noticed. When you sign up for your website through office live, you are also signing up for Microsoft to be your website host. What is a website host?
Copy and Paste all of your website information into a safe word document program. In case something happens to your website, you will have your back up website content. When editing your web pages, directly type your content into your page.
The Below Beginner Website Tips will help you design and develop your website!
Basic Keyboard and Mouse commands!
You will need your keyboard and mouse throughout your website creation. Here are some simple commands that will help a beginner with their website. Learning these basic keyboard and mouse commands are great beginner website tips that will help you make your website.

Basic Keyboard Commands!
Delete Key 
Use your mouse to click on what you want deleted and hit the delete key on your keyboard. If you are deleting an image or photo, make sure you click on the image/photo before deleting. If not it will not delete.
BackspaceKey 
You can use your backspace key to delete a word or letter as you are typing your information. Let's say, I mispelled a word and wanted to fix it, I would just hit backspace on my keyboard until the incorrect word was gone. I would then retype it the correct way!
Ctrl key+C Key

 

Hitting the ctrl key plus the C key will copy! Many people use this command to copy text instead of retyping it!
Ctrl key + X Key 
This command will cut the text! Not cut with scissors but it will erase the text in a paragraph. This is a faster method of back spacing or deleting several words or letters.
Ctrl Key + V Key 
Hitting the ctrl key plus the V key will paste a word, text or letter. Many people get this command confused with the print command. After a word or text is copied, it is usually pasted onto another document or area where you want that text.
 Ctrl Key + P Key 
The control key plus the P key will print! Don't get this command mixed up with Ctrl V-Paste!
Ctrl key+Z Key  
Ctrl key plus the Z key will undo! If you made a mistake, (which will happen) hit ctrl+z and it will undo your mistake.
Ctrl Key + B Key
Ctrl key plus B key will bold your text! Most people bold text to reinforce or bring out an important statement.
Ctrl Key + U Key
Ctrl Key plus the U key will underline text, don't get this mixed up with linking a text…It is totally different!
The mouse tricks below will help you with your text editing and placement of images into your website.
You can copy, paste, cut, and print using both your keyboard and mouse! Knowing these commands will speed up the building of the website.Basic Mouse Commands Highlight text Highlighting text will allow you to perform the commands above using your mouse. To highlight text, you place your cursor at the end of sentence or text that you want highlighted and hold down your left mouse button, while you are dragging your mouse to the left of the text. Copy:To copy text with your mouse, you highlight the text and then hit the right mouse key. Options will appear and then you choose copy! Or highlight and hit CTRL C
Paste: To Paste with your mouse, you need to first have something copied! Place your cursor where you want the copied text, right click your mouse and choose paste! Or use CTRL V

Beginner Website Design Tips to add a professional touch to your website!
There are many options available when you right click on your mouse. To Float an image left or right, click on the image and then click your right mouse button. Choose float left or float right. This makes the image float into your text on your website. Text wrapping gives a good look to your website.